My Name is Daniel.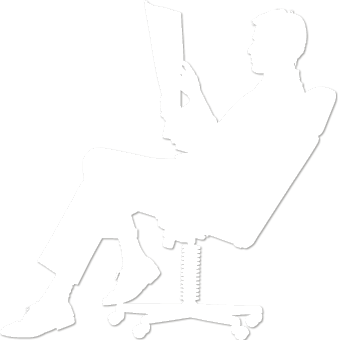 I am a Web Developer with a passion for the World Wide Web.
Welcome to my curriculum vitae.
About Me
I believe the World Wide Web is the greatest thing the human race has ever developed, and I'm proud to contribute towards its ongoing development by building quality Web sites and promoting accessibility and usability.
I graduated from the University of Worcester in 2010, obtaining a first class honours degree, which I feel is the greatest achievement of my life (so far).
I have a keen interest in self development and I like to employ the scientific method to everything that I do by making choices based on research and evidence.
In my spare time I enjoy experimenting with new technology, writing articles for my blog, playing trading card and computer games, and exploring the outside world, either by bicycle or on foot.
Key Skills
Coding

Professional experience of coding tools and technologies including Ruby, JavaScript, Python, C (Arduino), PHP, PostgreSQL, MySQL, and frontend markup languages.

CMS and Frameworks

Experience using MVC frameworks Ruby on Rails, Hanami, and Laravel, CMS platforms Wordpress, TYPO3, Perch CMS and CouchCMS, and e-commerce platforms Magento and Lemonstand.

Accessibility and Usability

Knowledge of Web standards and usability evaluation techniques, allowing for the creation of sites that work across multiple browsers and devices, for people of all abilities.

Test-Driven Development (TDD)

Experience using test-driven development techniques, which allow for projects that avoid technical debt, and ensure future updates don't break existing functionality.

Server Management

Experience using automated technologies, including Puppet and Ansible, to install and configure Linux web and application servers

Version Control

Experience using Git distributed version control system, allowing for the tracking of changes throughout a project's history.
Employment
Ruby Software Engineer for Foxsoft Ltd.
Tamworth
Jan 2016 - Present
Ruby on Rails
FoxPro Conversion
Test-Driven Development
External Clients
DevOps
The role primarily focuses on building and maintaining custom Rails solutions for a number of commercial clients, most of which were formally running outdated FoxPro systems. We have the internal motto of dragging our clients, kicking and screaming, into the future, but what this means in reality is making sure they understand the benefits of modern tooling, and helping them improve their workflow using them.
Ruby Software Engineer for Intercity UK
Birmingham
Dec 2015 - Present
Ruby on Rails
PostgreSQL
Test-Driven Development
Internal Clients
Git
As part of a team of Ruby developers, acting as a liaising with the original system's Java developers, the team are responsible for building a customer billing and information portal. To make it easy to use for our customers, the portal combines data from multiple sources into a single system, and features powerful custom reporting.
Senior Web Developer for School Stickers
Birmingham
Jul 2013 - Oct 2014
Yii
Magento
E-Commerce
Subversion
RESTful APIs
Automated Deployment
Working with a small team of developers, I was responsible for the sites and systems that powered the School Stickers behaviour reward experience. This included development of custom modules for the customer facing Magento e-commerce store, maintenance of RESTful APIs to allow schools to access relevant information about their students, and integrations with external services for third party authentication.
Web Developer for Ghost Design
Leamington Spa
Sep 2011 - Jul 2013
Wordpress
PerchCMS
Lemonstand
CakePHP
Project Management
Git
I was responsible for the development of all the Web elements of projects taken on by the company. This includes writing project proposals and specifications, frontend coding of Photoshop designs, backend development using the tools best suited to the project, and liaising with clients.
Backend PHP Developer for Propeller Communications
Rugby
Oct 2010 - Sep 2011
PHP
MySQL
Fuel
CodeIgniter
Mercurial
My role consisted of development with the company's MVC-based framework to build dynamic PHP-based CMS Web sites. This role included management of Mercurial repositories, which provides a safety-net during development, and allows multiple members of a team to work on the same project. The role has also allowed me to gain experience with jQuery and the use of AJAX, to provide a seamless end user experience.
Graduate Intern Web Developer for South Worcestershire College
Evesham
Jan 2010 - Sep 2010
CakePHP
XHTML
CSS
Project Management
I was solely responsible for the planning, development, testing, launch and maintenance of a new college Web site. The focus of the new site was that of making it easier to use, to improve compliance with the Disability Discrimination Act, and to improve search engine rankings. Upon completion it was greeted with positive feedback from both staff and students at the college, and an increased conversion rate.
IT and Media Support Technician for University of Worcester
Worcester
Sep 2008 - Dec 2009
Windows
Printers
Networking
Public Facing
I was part of a team responsible for providing media and technical support to students within the university's library. The role involved supporting the university's PCs, printers and software, as well as helping student's laptops to connect to the network. We needed good customer service skills, to ensure we dealt with customers with courtesy and respect, and as we were the most senior members of staff during our shifts, we had to uphold a professional image of the library and ensure compliance of its code of conduct.
Education
First Class Honours Degree in Web Development (BSc) from University of Worcester
I first gained an interest in the World Wide Web as a hobby in 1999. I spent much of my spare time learning Web design and development techniques, and as time progressed, and my skills improved, I decided to look for work in the Web industry. I found that finding work, despite my self-taught skills, difficult due to a lack of qualifications, which prompted me to go to university.
My time at university was a vastly positive time in my life, and allowed me to improve upon my existing design and development skills, in addition to learning project management, planning and research techniques. Among the modules studied, I particularly enjoyed:
Advanced Web Design, which covered advanced XHTML and CSS techniques, in addition to Web standards and cross browser compatibility, allowing for maximum Web exposure.
Qualitative Interface Evaluation, which covered interface design and usability evaluation, allowing for the creation of sites that are both attractive and easy to use.
Publishing on the Web, which covered a range of Web publishing mediums, such as blogs and social networking sites, and how to use them effectively.
Object Oriented Programming, which taught the fundamentals of OOP, and allowed me to vastly improve my PHP development skills.
I've also been featured as a success story on the University of Worcester's Web site.
Worcester Ideas Network
In my third year at university I was voted into the position of chairperson for the entrepreneurial society Worcester Ideas Network (WIN). The society helps students by organising workshops and participating in networking and competitions across Europe. One such competition was EPOCH, hosted by the London School of Economics in the style of The Apprentice TV show. My team won the marketing challenge which was judged by Orange, and continued to come second place in the competition overall.
My time as chairperson of the society provided me with valuable leadership and planning experience, as demonstrated in the planning of a trip to Germany to participate in an international conference, and the organisation of a series of seminars on idea generation, presented by lecturers from other universities.
Projects
birmingham.io
birmingham.io is an online community catering to the tech, coder, start-up and design communities in Birmingham and surrounding areas. It was inspired by city's vibrant tech scene, which is enabled by the individuals, businesses, and meet-up groups that exist within it.
After getting involved in the tech scene by attending various meet-ups, I was shocked to discover the lack of any central online community which catered to them all, the site, so I decided to build it myself, for the purely selfish purpose of wanting something like it it exist.
The site is powered by Discourse, deployed via Docker, and hosted on a Bytemark VM. I choose these technologies mainly because they're the best tools for the job, but also because I've never used the technologies involved before, so they provided a challenge and something which I can learn from.
Contact
If you like what you see and want to get in touch, you can contact me via any of the social networks listed below, by telephoning me using 07887 521 229 or you can email me.